Description
Take your adventures with you.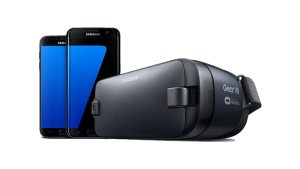 The Gear VR turns your Samsung Galaxy smartphone¹ into a completely portable and wireless virtual reality machine by snapping your phone into the headset. The immersive Super AMOLED screen plus a powerful processor create vivid surroundings and movements so realistic, you'll feel like you've been dropped right into the center of the action.
*Compatible with the following Samsung Galaxy smartphones: Galaxy S7, Galaxy S7 edge, Galaxy Note 5, Galaxy S6, Galaxy S6 edge and Galaxy S6 edge+.
Powered by Oculus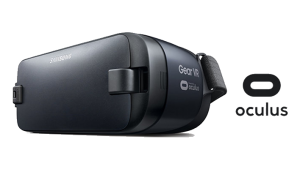 With technology from Oculus, the leader in virtual reality, exploring your environment feels completely natural. The Gear VR provides the smoothest virtual reality experience of any mobile device.
Get in, game on.
Gaming on the Gear VR is like nothing else you've ever done. You'll feel like you've stepped right into the action of your favorite games, including Minecraft and EVE: Gunjack. Plus, thrilling new titles are being added all the time.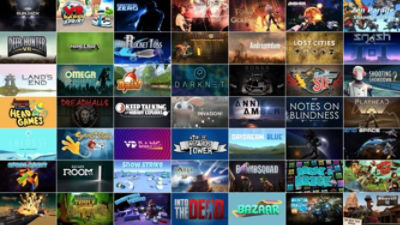 Endless entertainment
Hours of 360° adventures await. Tour the world, go to the hottest concerts and hang with celebrities. There's something new to discover every day.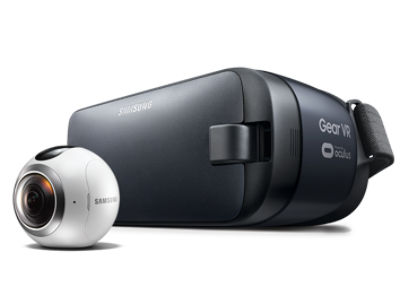 One story. Every angle.
You haven't experienced virtual reality to the fullest until you've immersed yourself in content that's been created by you. With a Samsung Gear 360 camera, you can shoot your own 360° videos and photos, sharing them on apps like Facebook 360. Then you can relive the excitement through your Gear VR.